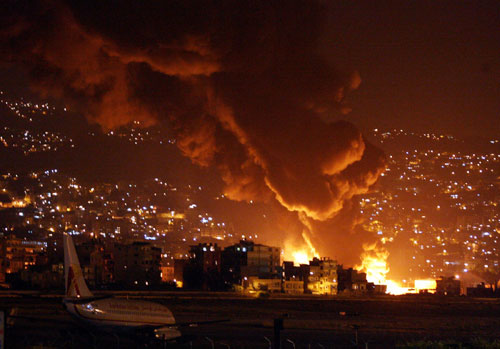 Israel made what could be a very
big boo-boo
in this recent skirmish against Hamas in the Gaza Strip. A recent attack on a UN humanitarian center destroyed thousands of pounds of food and humanitarian supplies intended for
Palestinian refugees
. This is a big mistake for two reasons as I see it:
1) The current conflict was to be against Hamas, an organization or party that is separate from a country or sovereign nation like Palestine. Whether they were following the rules of war to begin with could be called into question, but to destroy humanitarian aid from the UN going to refugee's is a bit of a low blow. I would be more willing to consider the argument that this was collateral damage if it was simply a random food storage. But given the specific use for the goods, I doubt it was a "grave mistake" as the Israeli Prime Minister states.
2) It was the UN! For those tetering on the fence of whether there was any validity to this conflict to begin with, you may have swayed their vote against Israel based on this attack alone. Perhaps when going into battle you would like to make your attacks a little more strategic. Give your fighters some places to be careful not to trash. So even if they claim it was a mistake, the mistake was as much the act as it was not preparing your attackers and those that lead them.
Considering some of the statements by the Israeli's at the start of this conflict (this was considered to be a "to the death" battle), then there is no reason to think this is was completely intentional.